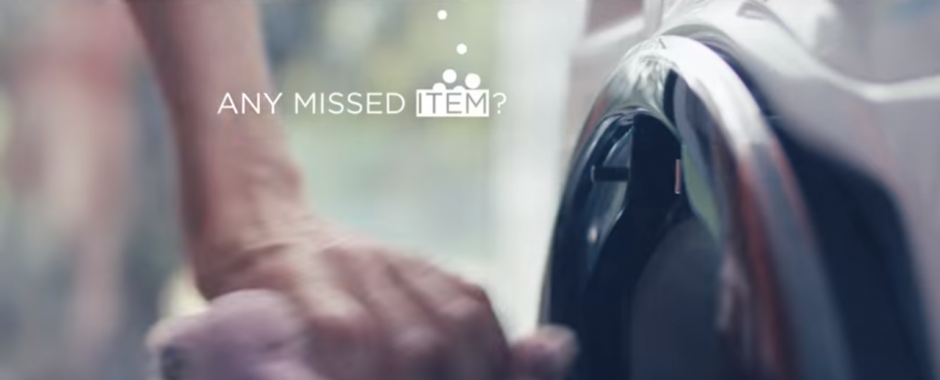 Samsung AddWash Washing Machines
Samsung AddWash Washing Machines
Come to St. Louis Appliance Outlet for low priced Samsung home appliances like this Samsung 4.5 cu. ft. Washing machine featuring AddWash, a system that lets you add to the load during the wash. While a load is already washing you can open the small AddWash door to easily add in all of the forgotten laundry even after the wash cycle has started. This is also a fast washer, a full load can be washed in only 36 minutes and you can get more laundry done faster with Super Speed. That's almost half the time it takes similar washers without the Super Speed feature. The combination of AddWash, large capacity, and Super Speed, saves you time and energy.
All AddWash washing machines are part of Samsung Home Appliance's wonderful ecoBubble™ line of washing machines, so you know your clothes are getting the deepest, gentlest clean. Rather than throwing your detergent straight into your wash, Samsung's bubble generator pre mixes your detergent in water before lifting powerful cleaning bubbles into your wash. This gives your fabrics a deeper and more effective clean. Cold water can also be used, which means ecoBubble™ models are really energy efficient. And thanks to their Diamond Drum, that's been uniquely designed to cushion and protect clothes, everything moves and glides effortlessly.
The AddWash feature is available with six Samsung front load washing machine models, including two 5.0 cubic foot capacity washers and four 4.5 cubic foot washer models.  At St. Louis Appliance Outlet you could save about half off the listprice of these washers.The 5.0 cubic foot lists for $1,500 in black stainless steel and $1,400 in white but again you won't pay anywhere near that for new appliances in St. Louis if you shop our warehouse. See the low prices at St. Louis Appliance Outlet and call for current availability. The 4.5 cubic foot AddWash washer lists for $1300 in black stainless steel and $1,200 in white but the appliance discounters at STLApplianceoutlet.com can discount those prices in some cases over 50%. 
Visit our warehouse to see the amazing inventory and pricing we have to offer. Check out this video for more on the AddWash washers from Samsung then come see for yourself how affordable they can be at St. Louis' appliance discounter.