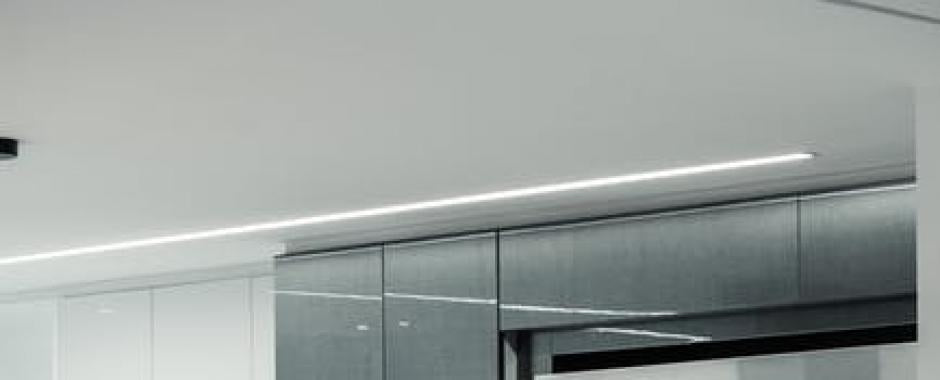 How To Find The Best Discount Refrigerators In Your Area
How to Find the Best Discount Refrigerators in Your Area
Replacing a broken refrigerator is always necessary but never fun, especially during periods of inflation. With rising appliance costs, it's crucial to get the best value on one of the most expensive pieces of kitchen equipment.
Fortunately, you can still find some incredible deals in discount refrigerators. With a little know-how and shopping savvy, you can walk away with a model that fits your needs and comes in well within budget. If that sounds up your alley, we'll look at a few of the most worthwhile places to take your business for your next refrigerator.
Major Retailers
With massive catalogs and showrooms, stores like Lowe's and Home Depot are ideal places to shop. At the very least, they're good places to sort through fridges, get specs, and find models and features that work for you.
Home improvement and retail stores like Best Buy will carry major brands like Whirlpool, GE, LG, Samsung, and KitchenAid. They'll usually keep their inventory well-stocked and offer local delivery with free installation.
If you're looking for an exceptional deal, retailers often have a random assortment of open box or scratch and dent appliances. The best discounts on refrigerators that are new usually cap at 25%, but out-of-package units can often go deeper.
You'll usually have to pick up and haul the refrigerator home yourself if you buy it off the showroom. Still, you can rely on the knowledgeable sales staff in these chains to help you find a good deal and get information.
Why Buy Discount Refrigerators at Major Retailers?
If you need a new refrigerator in a hurry and don't mind paying a little more, major retailers are dependable and accommodating. Retailers generally price match local competitors, and you get value in the delivery and installation. You can often set up a free in-home delivery and a low-cost haul away, giving you peace of mind and a speedy solution.
Wholesale Clubs
Costco and Sam's Club may not always have a huge selection, but the prices for new refrigerators can be pretty incredible. If you can get delivery, you'll usually get a free or discounted installation, a 90-day return window, and protection plan options.
A notable drawback of wholesale clubs is that you don't often get the service that you do from a home improvement or major appliance retailer. Delivery can sometimes take a few weeks if it's offered at all, and you don't get the same level of knowledge and attention that you do at other stores.
Why Buy Discount Refrigerators at Wholesale Clubs?
Wholesale clubs are where you find the diamond-in-the-rough, an insane deal on a new-in-box refrigerator. Of course, that isn't the case for everyone, as the selection is usually much more limited than most retailers and outlets. Plus, you won't always get a ton of help, and you may even have to load up the refrigerator yourself.
When you need a new fridge immediately, wholesale clubs usually aren't the best place to start. But if you're thinking about replacing your current unit, check out the appliance section the next time you stock up on toilet paper. You may find an awesome refrigerator deal that you have to jump on.
Appliance Outlets
Appliance outlets are the best starting point if you are looking for amazing discounts on a refrigerator in good condition.
Unlike shopping at online and brick-and-mortar retailers, you don't have to wait around for the best times of year to buy appliances. Outlets offer up to 50% off new appliances that are discontinued or overstock items, and they go even lower for open box and scratch and dent units.
Outlets often specialize in appliances. You can find models from major manufacturers as well as high-end and discount commercial refrigerators. You'll also get informed sales staff who help you find a unit that fits your goals along with your budget.
Why Buy Discount Refrigerators at Appliance Outlets?
When you need an inexpensive but high-quality refrigerator, and you need it fast, appliance outlets are the place to go. You get great prices, selection, and advice. And although most outlets have you pick up the refrigerator yourself, some offer third-party delivery and haul away for a small fee.
Online Suppliers
Online appliance sellers have little overhead, so they will usually be able to offer good deals. Sites like AJ Madison, Appliances Connection, and Amazon have tons of selection that you can search by brand, price, features, and size. It's also a great place to find good deals on accessories like discount refrigerator filters.
With a gigantic online selection, you'll likely find a seemingly perfect refrigerator, but you miss out on not being able to test it in person.
Specs and pictures only tell part of the story, and that's all you have when shopping online. You may end up disappointed if you try to match colors with other appliances or get a specific benefit.
Vendors online also limit their fulfillment to curbside dropoffs. You'll usually have to pay a high price for a white-glove delivery and setup. It's crucial to read the fine print on your warranties and delivery since you won't have a person to ask face-to-face.
Why Buy Discount Refrigerators at Online Suppliers?
Online dealers offer the most convenient shopping experience, and you can feel good about the prices. If you can't take the time to go into a store, you can set up a shipment in only a few keystrokes. Just make sure the dealer has a generous return policy and good customer service ratings.
Find the Best Refrigerator Deals in Your Area
Googling "discount refrigerators near me" may get you local options, but it won't tell you the best place to shop. With this guide on where to buy discount refrigerators, you can find the easiest path to the best deals.
If you're in the St. Louis area, stop by St. Louis Appliance Outlet and check out our enormous selection of discounted appliances. Contact us today or search our online catalog to find exceptional value for your kitchen and beyond.