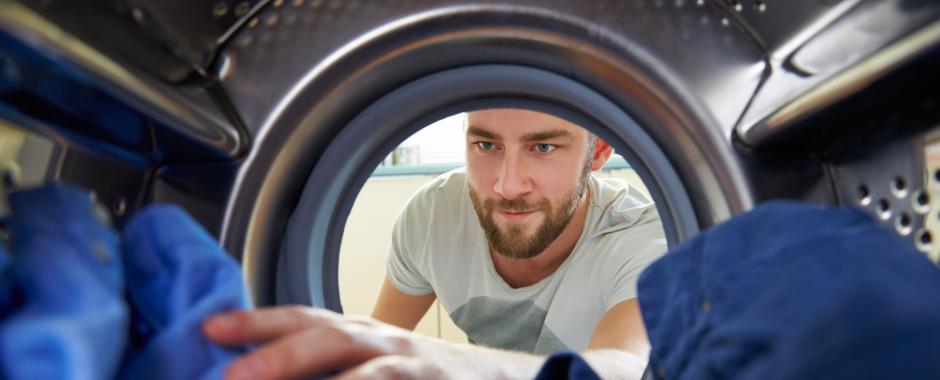 How to Save Money on All Types of Washers
How to Save Money on All Types of Washers
Did you know that washing machines last on average for 10 years and washing machines older than 10 years can cost you $210 per year? Is your washing machine at the end of its life and you are searching through different types of washers for your new one?
There are many different things you need to pay attention to when searching for washers on a budget. This washer buying guide below will help you refine your search so you don't spend ages on it. 
Don't Go For the Cheapest Washers
When you are buying washers on a budget, you might assume that the best idea for you would be to choose the cheapest model on the market and be done with it. But that's not necessarily true.
Even though agitator top-loaders are the cheapest washers on the market, they are usually not the best option. They have mediocre ratings on consumer review websites and are usually extremely loud!
Spending $100 or $200 more than the cheapest option will allow you to choose a washer that will deliver top-notch cleaning with very little noise. And will last longer.
Also, Don't Go For the Newest Model
This is another mistake that people purchasing washers make. Think about it this way. Models are usually sold for 3 to 5 years, and as the years pass, the prices will drop dramatically.
But these slightly older models have almost the same features and standards as newer models on the market. That's why you should consider purchasing washers that are older, which can allow you to save big. 
One thing to remember is that it's highly unlikely you will find these older models on the online marketplace. The best bet for you would be to go to a retail store and search for one yourself. 
Think About Going for Something Other Than White
If you are interested in having your washer match your home decor, especially if you live in a small apartment or house, then consider going for a washer that's not white. Many manufacturers are coming up with sapphire blue or grey or even stainless steel washer options. 
This will not only amp up your laundry room space and make it seem more modern (without a big jump in prices), but it will also allow you to feel more excited about using your new washer, rather than it just being the same old drab white thing. Make laundry day fun again with bright boldly colored washers. 
Washers With Bigger Capacities Are Bigger Overall
Do you live in a condo or apartment in the city? Or are you in a starter home that's a bit on the small side? 
Take this into account when you think about purchasing a washer with a bigger capacity. Remember that the bigger the capacity of a washer, the bigger the machine will be, and the more space it will take up in your laundry room. 
You will also have to remember that you should have enough space to open the doors of the washer and to maneuver around in the laundry room without hitting your knees or feet every single time. 
There needs to be 6 inches of space behind the washer for water hookups and 1 inch in between the washer and dryer (unless they stack on top of each other). 
Don't forget as well that you will need to transport the washer into and out of the laundry room, so you will need enough space for that. 
Don't Forget to Account For Extras
When thinking about how to save money on washers, most people forget that there are some extras to be accounted for. Some examples of these extras are:
Hosing kit (if your washer doesn't come with one)
Stacking kit (if you are going to stack the washer and dryer)
Venting kit (if you are buying a matching dryer)
Pedestal (if you are going to need to raise the machine so you can avoid bending down too much)
Haulage fees (if you are going to get a company to haul away or recycle your old washer)
Of course, you should try and negotiate on all these details, so you can get the best deal for you. But some of these fees are inevitable and can add up pretty quickly. So don't forget to add them to your budget.
Your Washer Habits Will Dictate Your Washer Choice
Are you pretty short or do you have a bad back, which will prevent you from dipping into a deep washer drum to pull out washed clothes? Make sure to try reaching into the washing machine drum when you are at the store, to see how you feel about it.
If you aren't able to, or you don't feel comfortable with it, you will either need to get a front loader or get a pedestal for you to step on.
Also, remember that having machines with doors that open in opposite directions is a great idea, so you can unload and transfer laundry easier from your washer to your dryer. This is true when your front-loading washer is next to your dryer.
If your front-loading washer is on top of your dryer, the doors can open in the same direction.
Think about how you will set up your laundry space and how you can make your laundry life easier. All this needs to be considered before you purchase a washer, so you can buy the best washing machine for you on your chosen budget.
Many Different Types of Washers Out There to Suit Every Budget
With the tips mentioned above, you are well on your way to choosing the best washer for you out of the myriad types of washers on the market right now. Don't get stuck in analysis paralysis. 
If you are confused about which washer would be best for you, contact St. Louis Appliance Outlet and get their help. They have many in-store-only clearance items with prices too low to list online. If you are in the St. Louis area, you need to check them out!